As an independent insurance agency, our goal is to assist you in all your insurance needs. We will help you manage and plan for all your potential risks. As professionals, we assess your needs and offer you a variety of insurance products to choose from.
Service, whether it is in response to an insurance claim or general question, is the most important value we offer you.
We work hard to build a trusted relationship with our customers. We strive to make you feel both comfortable with and confident in our abilities by acting as your consultant. We want you to have the confidence in us that your parents may have had and that your children will have. We are an organization dedicated to our customers. We seek out the best companies that offer the appropriate coverages at a fair price.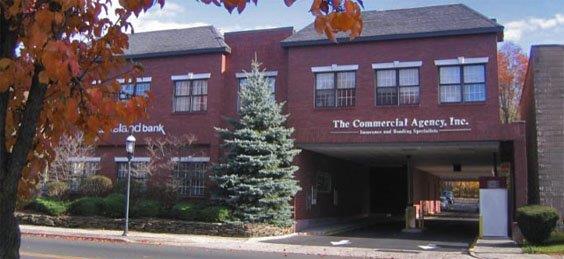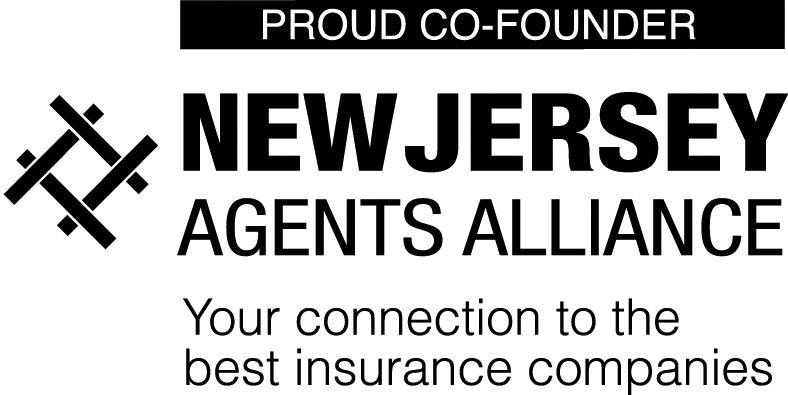 The Commercial Agency is also a Founding Member of the New Jersey Agents Alliance (NJAA).  The NJAA a unique group of New Jerseys finest independent insurance agents, dedicated to connecting business owners and individuals to the best insurance companies, greatest choices, and most competitive pricing available. At NJAA, there are no mascots, no gimmicks, and no cookie cutter solutions. You are guaranteed real people who know who you are and will personally research and negotiate the program that is right for you.
Every NJAA partner agent has been providing insurance solutions to New Jerseys businesses and families for decades. They are business owners who often live in the same community in which they work, so they have a vested interest in delivering superior service to every customer. You can feel confident in your choice, knowing that your agent has gone through an intensive approval process to become a co-owner of NJAA, selected based on their positive track record of customer service, consistent satisfaction levels, and longevity in the community.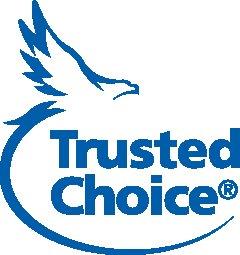 Henry Cerullo was the epitome of a Trusted Choice Agent and known in the Industry as a genuine "Class Act." Henry M. Cerullo founded The Commercial Agency, Inc. in 1970 after first working for Atlantic Mutual and later for Employers Insurance of Wausau. Henry received many accolades and was a top salesman for Wausau. In starting the Agency, Henry wore many hats and knew the ins and outs of every aspect of the business. In building lasting relationships to help his clients, it wasn't hard for Henry to get appointments with several top insurance carriers. His dedication, loyalty, and honesty made him the perfect match for any insurance company.
Henry's success in sales was a result of his dedication to service and hard work. In fact, Henry didn't even consider himself a "Salesman". In other words, he offered such a good products and serviced the client so well, that he didn't have to close a sale - it just made sense that the insured would choose Henry as his agent. Henry's favorite motto was "the harder you work, the luckier you get". Henry's specialty was "investigating and analyzing loss history and workers' compensation data, spotting coverage gaps, and fighting tooth and nail for the best insurance rates", says his son Kenneth Cerullo. In fact, "if a client's loss history didn't represent the class of business as a whole, my father would usually argue successfully for a company exception to the rule, resulting in better rates for the client."
Henry Cerullo was also asked to serve on the Agency Council for several prestigious insurance companies, and was interviewed by various publications in connection with his insurance and bonding expertise.
Lastly, Henry gave back to the community in a big way! Henry was very involved in community groups such as the Rotary Club where he served as President (and other Rotarians referred to him as "Mr. Rotary"). Henry also served on the Board of Directors at Bergen Community College where he was instrumental in the development of the Henry & Edith Cerullo Learning Assistance Center.
At the time of his passing in February of 2007, Henry was relatively uninvolved with the daily operations of the Agency in that he had been fighting cancer for several years. That being said, Henry was thrilled that his sons and key personnel have carried on The Commercial Agency legacy, and earned recognition from both carriers and the community for their uncompromising professionalism in the insurance community.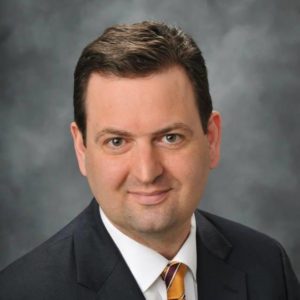 President / Owner
Phone: 201-391-1324 Ext: 13
As President of The Commercial Agency, Ken brings a breadth of both academic and applied experience to his role. A 1990 graduate of Bucknell University, with a double major in civil engineering and economics, Ken worked in the engineering field for a time, and in 1997, earned his law degree. While practicing law, Ken worked for 5 years in the very specialized Surety/Construction arena, which allows Ken to bring a unique perspective on the real-time insurance requirements of that field. In August of 2005, Ken assumed responsibility for the daily operation and management of the family company. At The Commercial Agency, Ken divides his time among production and management responsibilities, with a steady eye on industry trends and developing a solid growth strategy for the future.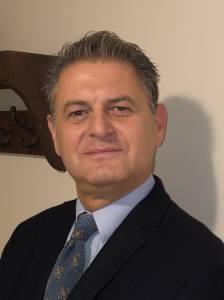 Vice President
Phone: 201-391-1324 Ext: 20
Stephen Cerullo graduated Muhlenberg College in 1986 with a degree in Business Administration. He worked alongside his father Henry for numerous years gaining valuable insight into the insurance industry. He currently concentrates his efforts in the Contractors Unit of the Agency - offering even the small contractor the closest of attention. His practical experience in finding the right company for the right contractor guarantees the best value to the client.
Community Involvement & Honors

For several years The Commercial Agency has been named to Selective's President's Club.
The Commercial Agency, Inc. has been profiled in Independent Agent- the National Publication for Independent Insurance Agents, been named to Selective Insurance Group's prestigious President's Club, and supported such worthy organizations such as Homes for Our Troops, Happiness is Camping, the American Cancer Society's Relay for Life, St. Jude's Children's Hospital, and Meals on Wheels.
Ken & Steve Cerullo are both active in the New Jersey Landscape Contractors Association (NJLCA). Ken is on the Board of Directors and contributes articles to the industry publication while Steve is active with association meetings and projects. Both Ken & Steve have also made insurance presentations to many of the local trade associations including the Builders Association of Northern New Jersey, the Bergen County Electrical Contractors Association and many of the Local Associations of The New Jersey State League of Master Plumbers including the Eastern Bergen Master Plumbers Association Inc., Pascack Valley Master Plumbers Association, Paterson Master Plumbers Association, and the Tri Boro Master Plumbers Association. Ken & Steve have also presented to the Essex County Association of Plumbing, Heating, Cooling Contractors (PHCC), an association in which Ken wrote an article for the industry publication NJ Contractor.
Ken has also volunteered his time with Volunteer Lawyers for Justice – handling legal cases to help special education children in need.
Henry & Edith Cerullo provided the donation to start the Henry & Edith Cerullo Learning Assistance Center at Bergen Community College – an institution that has won a national award for the best tutoring center in its class.